Aerial Platform Truck
is a truck mounted with aerial work platform (AWP), also known as an aerial device truck, elevating work platform truck, or mobile elevating work platform truck.
This kind aerial platform truck was used to provide temporary access for people or equipment to inaccessible areas, usually at height. and it can be used to do lifting work in applications requiring work high above the ground, such as power system, advertisements, photography, telecom telecommunications, parks, transportation, ports, and more.
There are distinct types of mechanized access platforms and the individual types may also be known as a "cherry picker truck" or a "scissor lift truck".
Three different type of aerial platform truck we can provide:
1, articulated boom lifts(Height of lifting platform from 8m to 24m)
1>trucks with two boom arms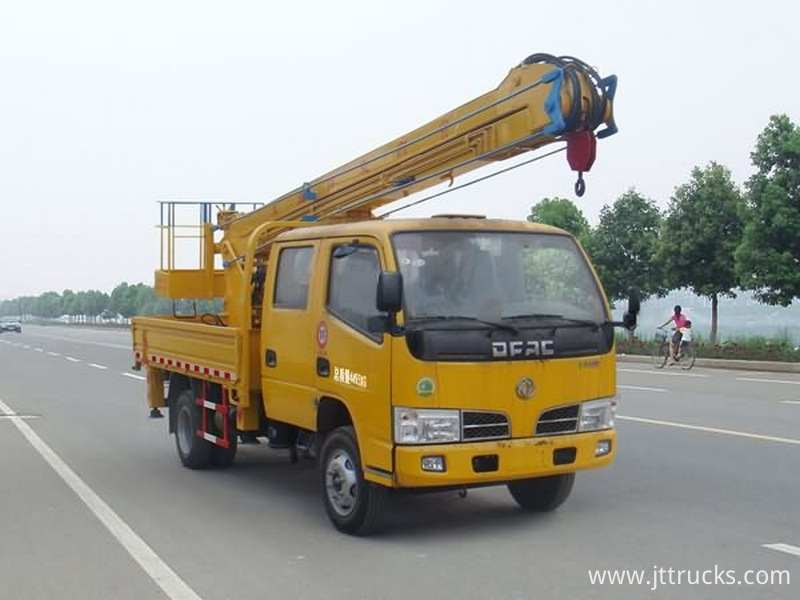 2>trucks with three boom arms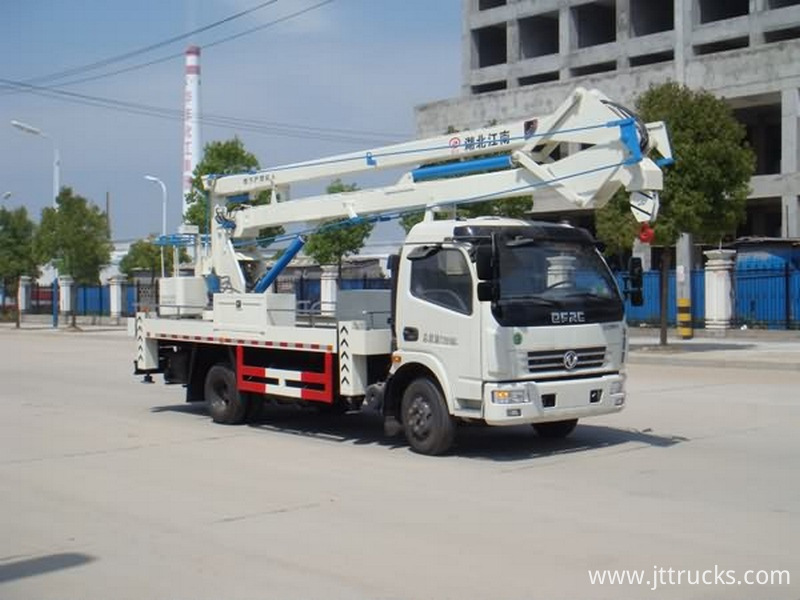 3>trucks with five crane arms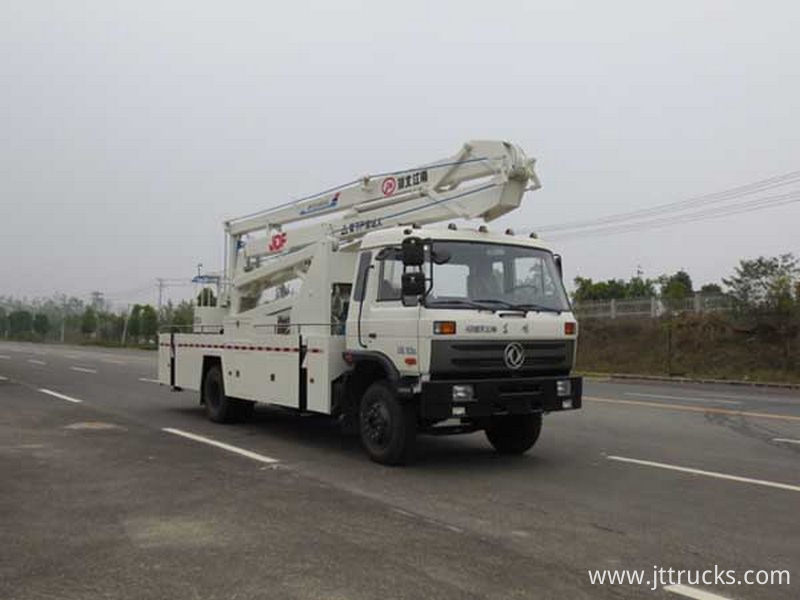 2, telescopic boom lifts(Height of lifting platform from 14m to 20m)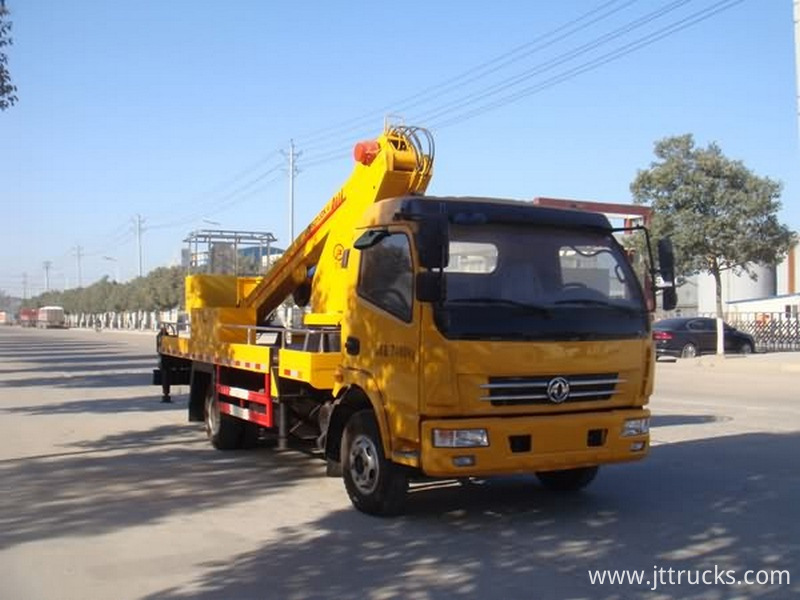 3, scissor boom lifts(Height of lifting platform from 8m to 10m)